It's time for the weekly update (a little late).
This week's update is kind of smallish, but hopefully it won't disappoint!

First up ...

The first Hybrid breed!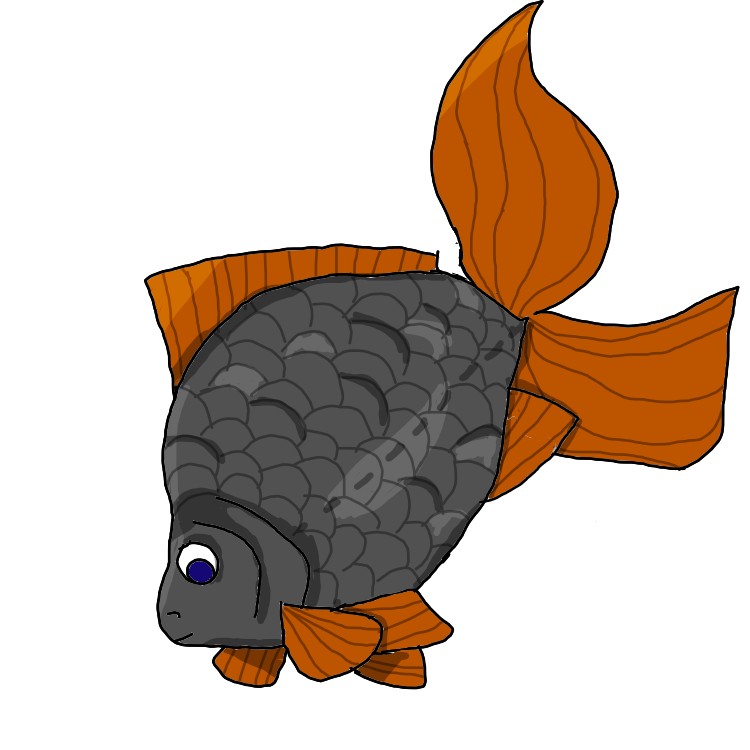 These are the Tamasabas! They are only available through breeding Ryukins and Commons together and they are very rare. They, like all other hybrids, will have a 10% chance of occurring. This breed is slightly dimorphic in the game with the males having a larger hump than the females. They are generally smart like the Common half of their ancestry, and they also can either be extremely gregarious or extremely territorial. They are generally the most playful breed.

Fun Fact: LB, the Battle Shop owner is a Tamasaba.

Next up ...
Two new apparels!
These two apparels are part of the "Masked Death" set of apparels. Right now, I'm planning on having the skull apparel available from LB and the mask and cloak being available from Oskar (by giving her a few of the skull apparels and a pelt item.

Speaking of the Masked Death ...
This fellow is going to be an NPC that can be battled in the Shallows area. I haven't created the background for him yet, but I'll be working on the background for him and the Spearfaced Death soon.

That's it for this update! Thank you all for your support, and remember to enter the skin contest!

-ilrak/KDVal