Today was a sick day but I thought I should at least get something done artwise today.
Remember the old worldmap from a few posts back?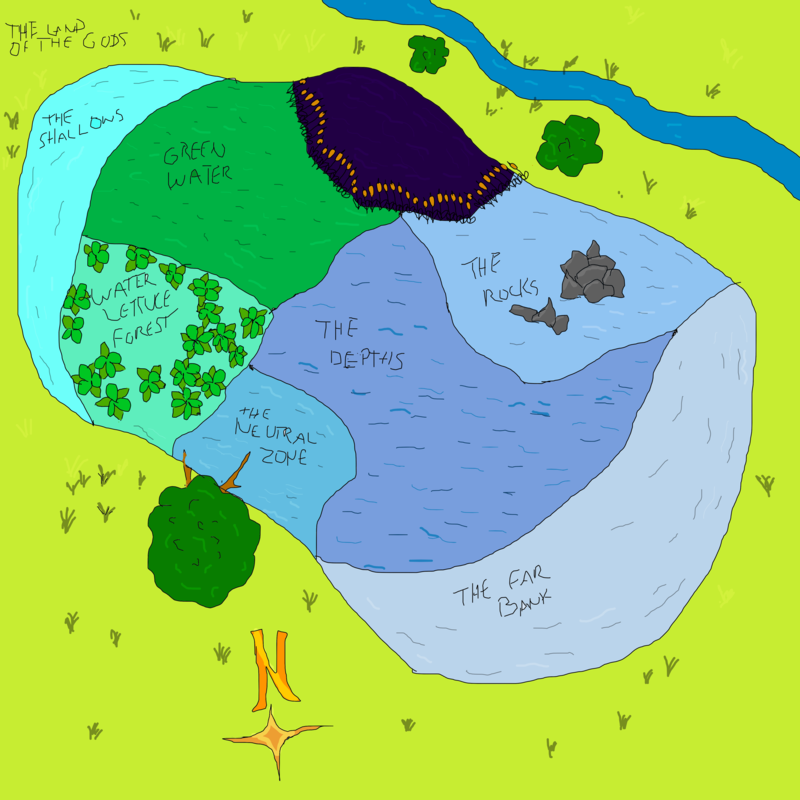 Kinda bland, kinda meh? I've been working on the techniques I was using a little bit (and since my mom was wanting a pond dug for her yard, I started brainstorming what the shelves should look like and such) and so today ...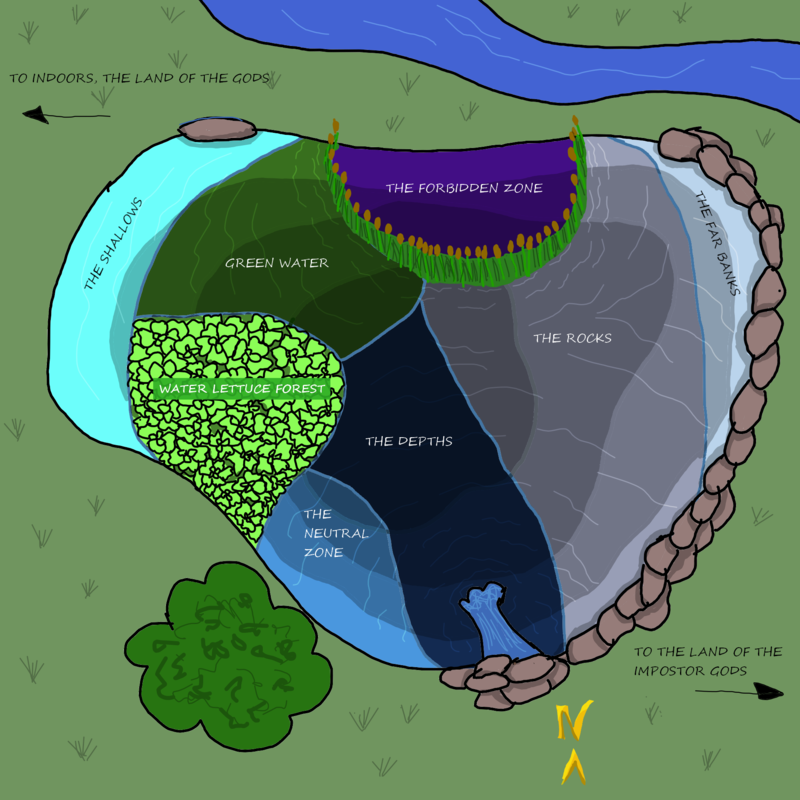 Ta Da! Here is the new world map, complete with areas where there are shelves/changes in depths. Water Lettuce Forest is now just that, a forest! The waterfall that makes the Depths the perfect place year round is there.  The areas are all the colors that are associated with the zones. The more detailed world maps will come soon, with what the main centers of each zone will look like.
Progress!