It's time for the weekly update!
(a little late because my laptop decided it wanted to be a paperweight so I'm using my husband's for now)
First off, thank you again for all of your support in this game and welcome to any new users! We have a few updates this week, so let's get started!
Patreon Fundraiser
We've started a Patreon fundraiser to help with the costs of development. The model that Patreon has seemed to be the best fit and easiest for this game. With monthly goals hit through monthly pledges, more things will become available, either during the development (a comic that I will talk about more later) or things that we will release sooner (more breeds, markings, etc).
The comic is the one I'm actually most excited for since that's what I used to do all the time. When the $5 a month goal is hit, I'll be posting a monthly comic for patrons (and for members of the alpha forum, so forum members don't necessarily have to donate, and the forum posted version will be a s
eparate section only visible to members). It will also be included in the hard copy Lore book that will be released to some of the higher donation levels. The e-copy of the lore story will be available online.
Here's the link to the patreon. Even if you can't pledge anything, feel free to signal boost this fundraiser.
Ranchus!
Here is a first look at the citizens of the Rocks, the Ranchus! They will be one of the first breeds to be purchasable by river rocks.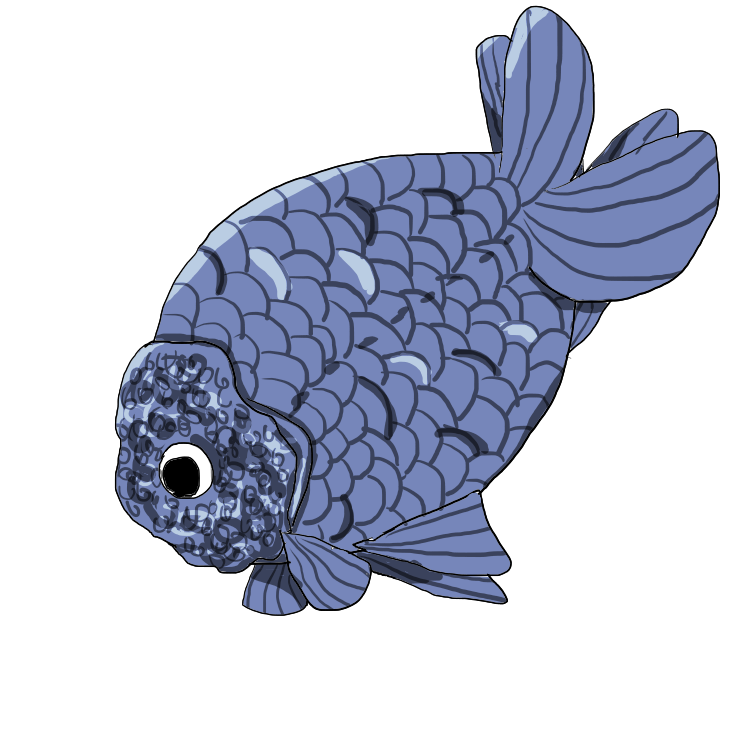 These adorable little guys will be release a couple months after the public game is released. Now, they look a little different from Charcoal, our resident expert on all things scientific in the pond, but there might be a good reason for that ...
Pond predator ...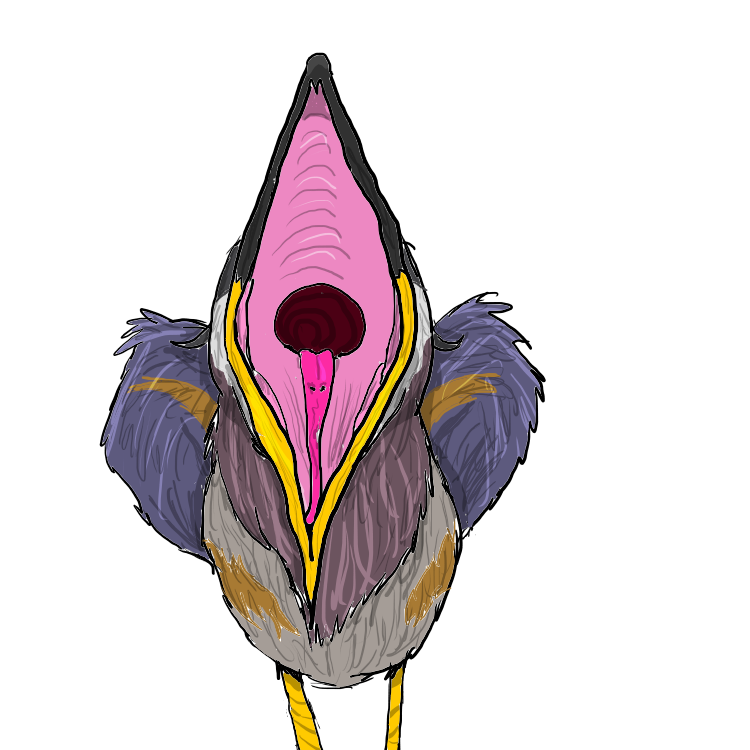 Oh no! It's the Spearfaced Death!
*Phew* luckily, you won't have to face him until the Pond Invader portion of the battle system is released ... of course, if we end up reaching some of the higher goals in the patreon ...
This is the image that will be seen in battle. I'm working on the image seen when he shows up in explore. This is the first of the predators to have art done of them (and he will have background art as well).
Programming Update!
Last but not least, I have some great news about the state of programming! We have a new developer who is incredibly awesome. Meet, my good friend, Justin Cook. He has already shown me some awesome things that he has worked on and I am very excited to have him as our developer. We will be meeting monthly to work on the site. I'm hoping to have more updates on this by the end of the month!
Remember that the skin contest is still on and will end on July 31st! Be sure to post your submissions in the thread for the contest!
Thank you all again for all of your support! Have a wonderful week!
-ilrak